Associated Builders and Contractors of Greater Baltimore is the largest organization in Maryland to represent the commercial construction industry. Our 650 members represent the leading general contractors and specialty contractors in the region.
PHONE - 410-821-0351
NEW LOCATION
2101 E. Biddle St.,
Baltimore, MD 21213,
Suite 5000
HOURS - Monday - Friday | 8 AM - 5 PM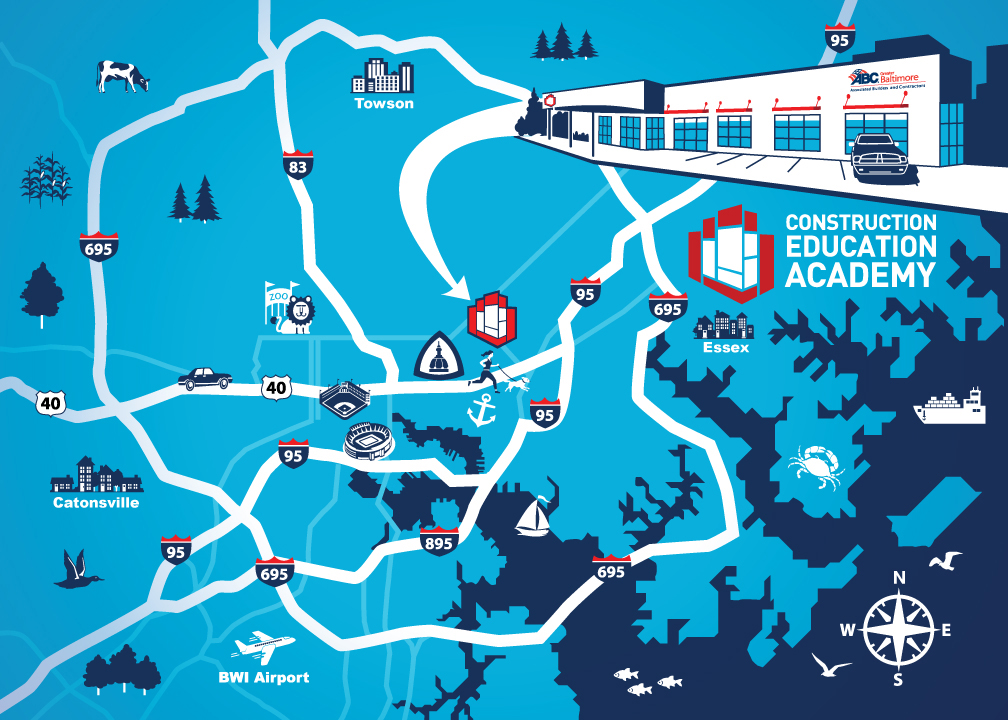 ---
CHAIR, Ted Jasinski, CORE Design Group
VICE CHAIR, Larry Lopez, Green JobWorks, Inc.
SECOND-VICE CHAIR, Frank Murphy, TEI Electrical Solutions
SECRETARY, John Diehl, Southway Builders, Inc.
TREASURER, Anita Sheckells, KatzAbosch
CHAPTER ATTORNEY, Kate Lawrence, Lawrence Law LLC
PAST CHAIR, Mark McDaniel, NLP Enterprises, Inc.
David Brodie, Wohlsen Construction
Ronnie Brouillard, Chesapeake Contracting Group
Barnett Carroll, Aegis Mechanical
Ellen Cascio, Plano-Coudon Construction
Doug Copp, Kinsley Construction
Adam Hirsch, Hirsch Electric, LLC
Patrick Huang, Turner Construction Company
Andrew Marani, A.R. Marani, LLC
Jim Merritt, Bmore Technology
Debra Mirabile, DSM Contracting
Brandon Proescher, Live Green Landscape Associates, LLC
Rick Scheetz, Gray & Son
Hope Smith, Johns Hopkins Hospital (ex officio)
Vic Victoriano, Skillforce, Inc. (ex officio)
ABC Baltimore Staff - Click a name to send an email.
Questions? Give us a call.
410-821-0351