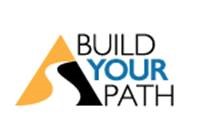 MCCEI releases Build Your Path – The Built Environment Career Resource Guide to school systems throughout the mid Atlantic region.
ABC's Maryland chapters once again joined forces to promote apprenticeship training programs to high school and college students, and recent graduates, through Build Your Path – the Built Environment Career Resource Guide. Build Your Path was created by the Maryland Center for Construction Education and Innovation (MCCEI), an ABC member, as a single source, unbiased narrative on careers in skilled trades, design, engineering and construction management.
MCCEI developed Build Your Path for school counselors, teachers, parents, and students to show many different options for education paths leading to careers in our industry. Apprenticeship, community college, university and direct to the workforce pathways are highlighted with job descriptions, education needed, and salary information. It is unique in that it does not differentiate between college and non-college pathways, but highlights careers alphabetically starting with Architecture and ending with Welding, gives equal weight to skilled trades and college track careers, and shows how all built environment careers depend on each other. Beyond print, Build Your Path includes original content videos, social media, classroom visits and mobile friendly website.
27,000 copies of Build Your Path Volume 3 were distributed to school systems, colleges, apprenticeship programs and one stop centers through Maryland, Delaware, the District of Columbia and Northern Virginia in March 2019. ABC's four Maryland chapters combined to take the most visible ad spot to promote apprenticeship programs throughout the state.
More on Build Your Path can be found here. 
* * *
MCCEI is a non-profit organization comprised of industry, education and government partners to promote careers in the built environment. ABC Baltimore is a founding member of the MCCEI and has a seat on the executive committee.