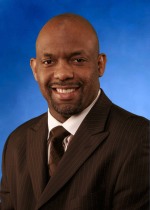 Company: Green JobWorks LLC
Job Description: President
How you got involved with ABC: I attended many networking events when I started Green JobWorks. I noticed that ABC events were better suited for companies in the construction industry. I really enjoyed their events and eventually took other events off my calendar to make sure that I was at all ABC events. ABC was a catalyst in helping me grow my company. Through introductions from the organization I was able to meet several of my clients that I have today.
Your passion as a board member: My passion is to help make the organization that helped me grow my company be the best construction trade organization in the country. I want to be part of an organization that is committed to supporting the continued growth of our industry.
Goals for the future of ABC: I want to help ABC continue the work that they are doing in the political, social and educational areas of construction. I would like to see ABC in the forefront of the industry when it comes to safety, diversity and business opportunities.
Hobbies/Interests: Golf, basketball, coaching soccer, basketball, football. Cooking and the arts.