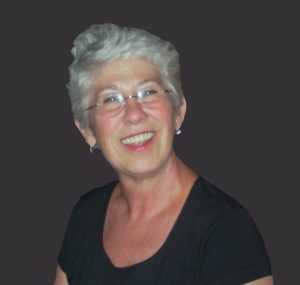 Company: CAM Construction Co Inc
Job Description: Business Development ¬â€œ Using my decades of experience and connections in the construction industry my responsibility is to help expand CAM's client base by introducing the firm to potential clients, design professionals and even government agencies whose knowledge of CAM's capabilities is limited
How you got involved with ABC: My initial involvement with ABC started when I first began working in the industry with one of ABC's founders ¬â€œ Charles Knott. Knott enjoyed telling me the history of how the organization was formed and what its merit shop mission represented; something with which I totally agreed. Years later when I began working at CAM I was recruited to be a member of the Women in ABC Committee and later became a Board Member.
Your passion as a board member: The first is being able to introduce the field of construction and its ancillary businesses as a truly viable career choice to young women throughout Maryland. I also feel strongly about helping small and emerging businesses to flourish in our industry. Mentorship and programs like ABC's Apprenticeship Program help to foster personal as well as professional growth.
Goals for the future of ABC: While ABC Baltimore is already strong, I would like to see our chapter be recognized as the "go-to experts" for all things associated with what we as builders do. I believe this can be best accomplished by increasing our relationships with the design, development and commercial real estate communities, becoming more involved with organizations.
What hobbies/interests do you have: I love to cook and entertain friends and have often teasingly been called "Martha Stewart". In fact my step-daughter and I used to prepare one formal "soup to nuts" dinner party a month using only recipes we have never used before. It was our intent to have the parts of dinner complement each other based solely upon the ingredients we used. Friends were invited to dinner and asked for their critique about the dishes and the meal as a whole. For the most part we hit home runs, but admittedly there were some total failures as well. I also love to garden and weave Nantucket Lightship Baskets to relax in the evenings.