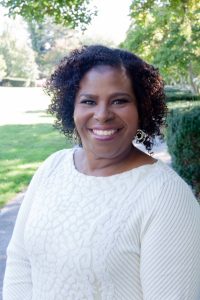 As president of The Four Thirteen Corporation, a WBE, Renee can't wait to answer your questions on getting certified at the 'ABCs of MWBE Certification' Panel Discussion and Network on October 3rd from 4-7 pm.
Renee's experiences and path toward her certification makes her a subject-matter expert on this panel.
Let's learn a bit more about Renee:
Renée Purnell Cooper is the president of The Four Thirteen Corporation, a professional services firm focused on Business and Leadership Development, Organizational Effectiveness, Small Business Certifications and Compliance Management. She directs the firm's corporate and procurement functions, providing strategic policy, leadership, and direction. She guides and oversees all certification application processes, vendor and subcontractor prequalification, compliance, business development coaching and counseling.
Previously, Ms. Cooper was the Operations Manager of the Maryland Department of Transportation, Office of Minority Business Enterprise. In her position, she provided strategic and policy direction, operations management, investigative and fraud training, auditing, quality assurance and process improvement for the Disadvantaged Business Enterprise/Minority Business Enterprise (DBE/MBE) certification program. This included the development of the Maryland Department of Transportation's DBE/MBE online annual review and application process.
During her 32-year state service career, Ms. Cooper was involved in many facets of contracts, grants management and acquisition. These included positions as a Procurement Manager, Contract Administrator and Grants Coordinator for the Maryland State Department of Education. She was a Director within the Office of Administrative Hearings where she oversaw the contract performance, business operations, technology and legal research projects of Maryland's administrative adjudication system.  Ms. Cooper shared her procurement and business development expertise as a consultant for Community Relief, Inc., a non-profit organization.
Ms. Cooper has a Master's Degree in Library and Information Sciences from University of Maryland College Park. She holds a Bachelor of Arts Degree granted by the University of Maryland Baltimore County in Economics. Ms. Cooper is a certified Project Management, Business Coach, Lean Six Sigma and Change Management Professional.