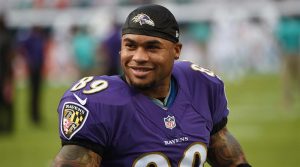 NFL Great Steve Smith, Sr., will will be one of our very special guests to headline this year's Build Baltimore Gala. The Gala, a fundraiser for Project JumpStart, will be held on February 24th at the Renaissance Harborplace Hotel.
"We are thrilled to have Smith as a part of this event," said ABC Baltimore president, Mike Henderson. "His continuous community service in Baltimore aligns with the mission of Project JumpStart."
Smith has partnered with several nonprofits including the Baltimore-based intimate partner violence center, House of Ruth.
To register for the Build Baltimore Gala, please visit here.