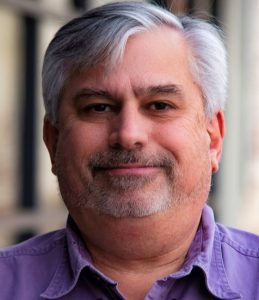 The first architect ever elected to lead ABC Greater Baltimore has deep roots in the skilled trades having gotten his start in the industry by attending a construction skills school in his native Pa.
Ted Jasinski was a draftsman while attending school in the evening to get his degree in architecture. Ted's passion for the industry and his appreciation for the skilled trades helped shape his vision for the design of ABC's new training center. "The skilled trades hold a special place for me. We wanted to create something very special here in East Baltimore and I think we succeeded."
ABC Greater Baltimore's 2022 Board of Directors:
Chair: Ted Jasinski, CORE Design Group
1st Vice Chair: Larry Lopez, Green JobWorks
2nd Vice Chair: Frank Murphy, TEI Electrical Solutions
Secretary: John Diehl, Southway Builders, Inc.
Attorney: Kate Lawrence, Lawrence Law LLC
Treasurer: Anita Sheckells, KatzAbosch
Past Chair: Mark McDaniel, NLP Enterprises, Inc.
Dave Brodie, Wohlsen Construction Company
Ronald Brouillard, Chesapeake Contracting Group, Inc.
Barnett A. Carroll Jr., Aegis Mechanical
Ellen Cascio, Plano-Coudon
Doug Copp, Kinsley Construction, Inc.
Adam Hirsch, Hirsch Electric, LLC
Patrick Huang, Turner Construction
Andrew Marani, A.R. Marani, LLC
Jim Merritt, Bmore Technology
Debra Mirabile, DSM Contracting
Brandon Proescher, Live Green Landscape Associates, LLC
Richard Scheetz, Gray & Son, Inc.
Hope Smith, Johns Hopkins Hospital (ex officio)
Vic Victoriano, Skillforce, Inc (ex officio)